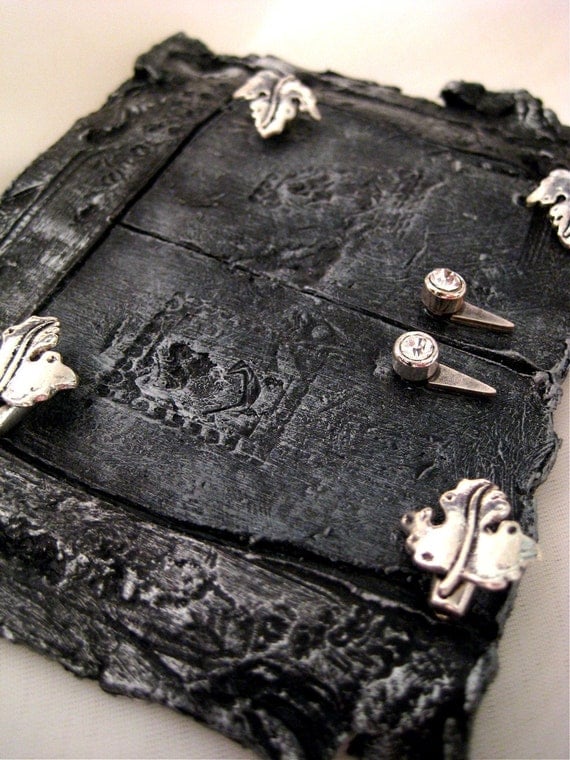 Oh, how I loved this Fairy Dream Door that I made! I mean, I love all of the things that I make. To some degree, I genuinely do *love* the creations that I manifest with my hands and my spirit. This door, though, really had a special little spot in my heart....
The door in its entirety.... Clay, paint and jewelry findings...
Bits and pieces, close-up..Real crystal door knobs of course! ;-) ..Plus, real gold and real sterling silver tiny keys for the Fae people to flit about with.