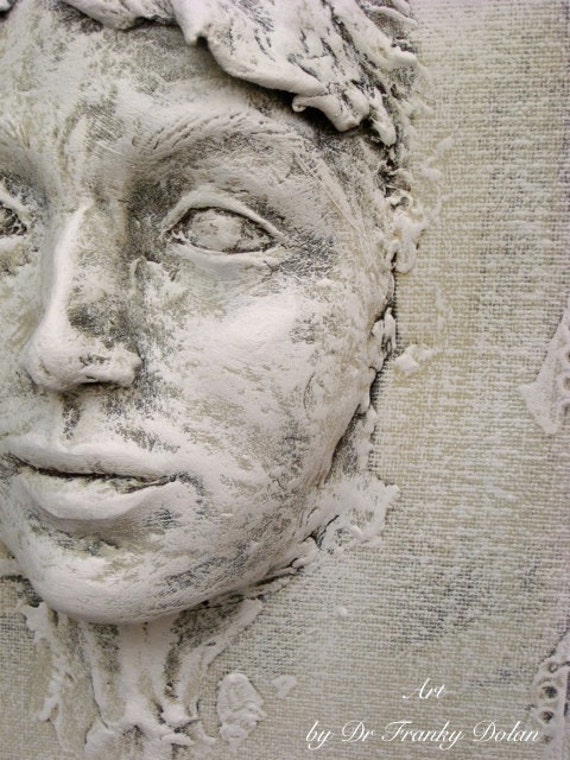 The Wall Sculptures that I create still amaze me. It is a very spiritual and fluid process. I really do meditate on it first, and wait for visuals to come to me. Then I allow something to come through my hands, and my spirit, as I create...
Fae Factory Wall Sculptures are fine art tokens of protection. Using countless layers of eco-friendly clay, canvas, paints and finishes; these works carry the energy of safety and protection to every home that houses them. Like a touchable multi-dimensional window from another etherial world, you can hang one on your wall, and feel the impact every time that you walk by. See the details, note the finger strokes and rhythms in the sculpted piece. Each is a treasured one of a kind work of art.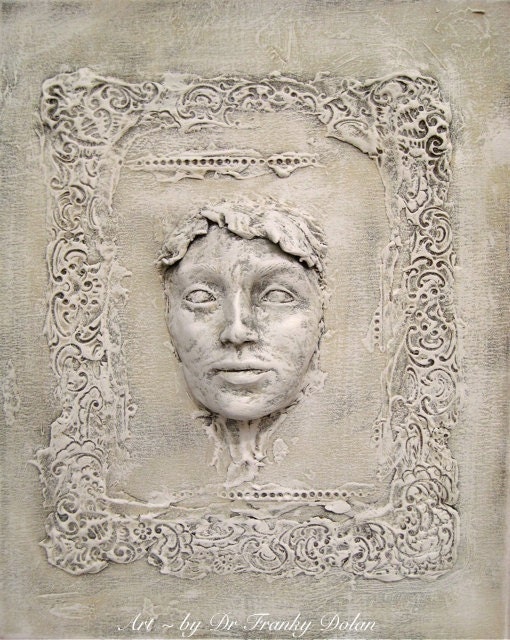 His strong and sweet face peaks through to us, as he wishes nothing but good fortune for all who gaze into him. Totally sculpted by freehand, this beautiful face took several months of layering, sculpting, sanding and painting to complete. The face is aesthetically framed with a tattered ornate design, reminiscent of ancient times past. ...This Wall Sculpture measures 20" x 16" on a strong wood-frame wrapped canvas. Such a sight, for me to see what comes thorough me like this.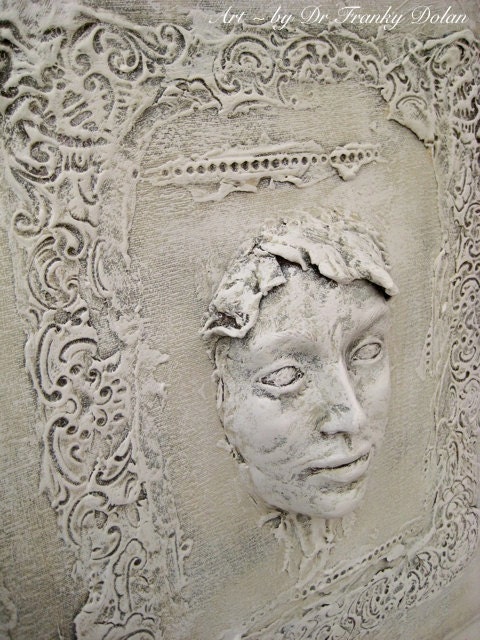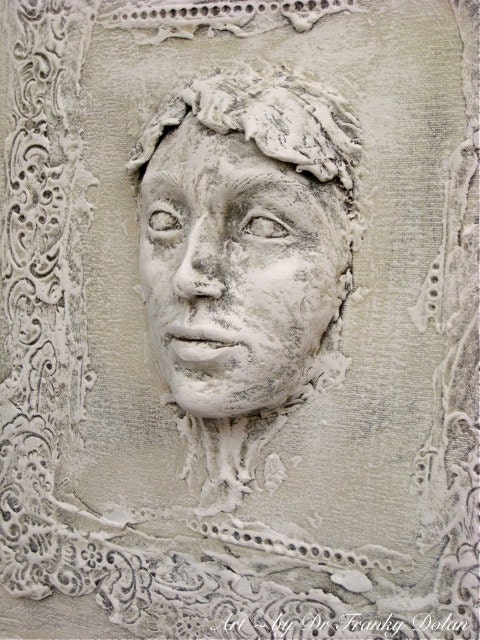 All of the art that I create helps to raise awareness about Invisible Diseases, in some capacity. These Wall Sculptures are representations of the "invisibles" coming forward to fight for Invisible Diseases. They are the etherial, the fairies, the angels and the mythical. Like psychic physical imprints from one world to another, these beings are standing up for the honor of those who heroically survive with unsung suffering. ~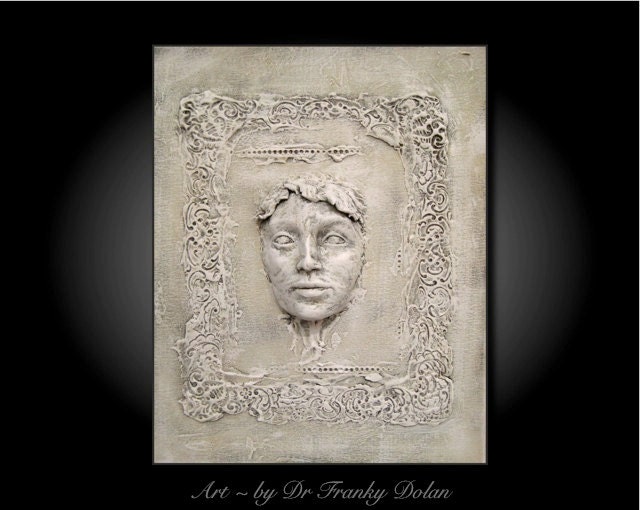 Sending Love,
Dr Franky Dolan