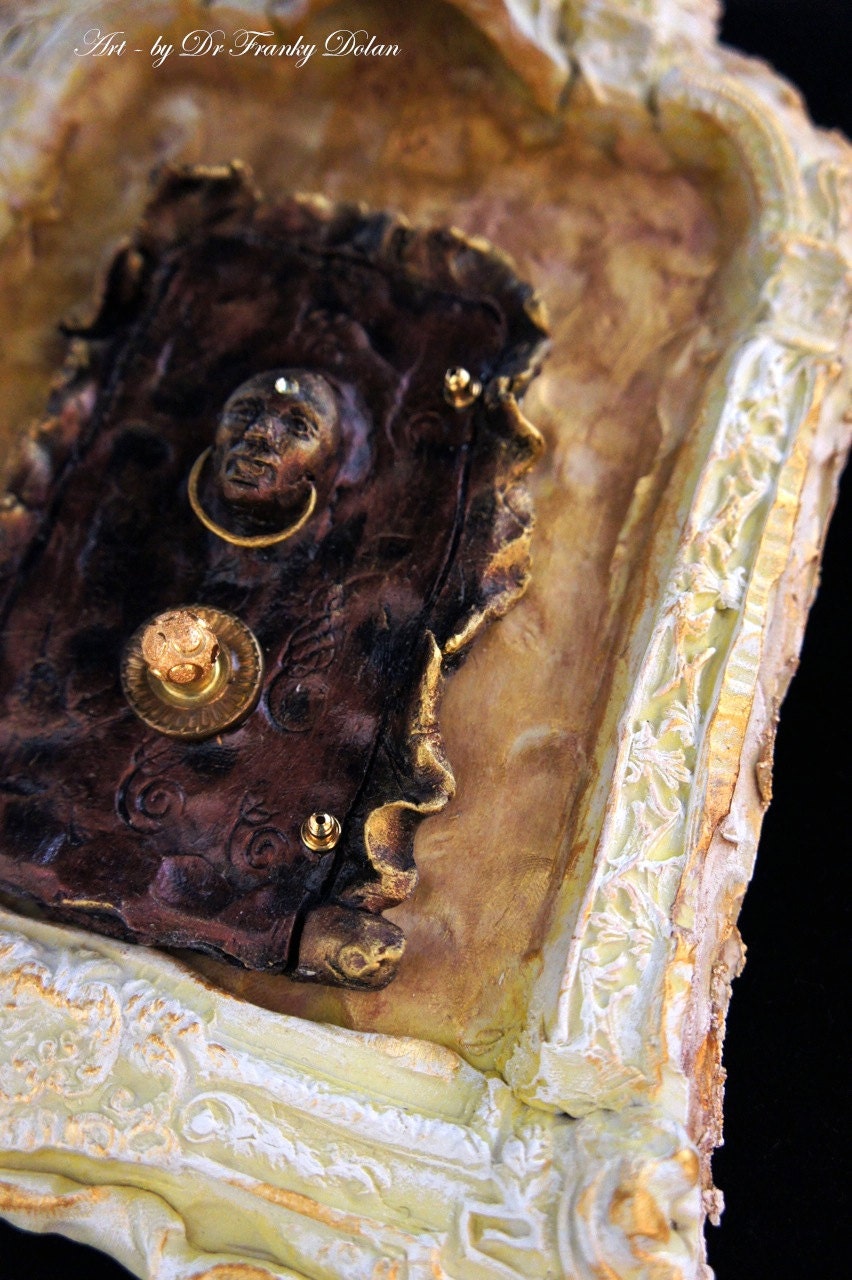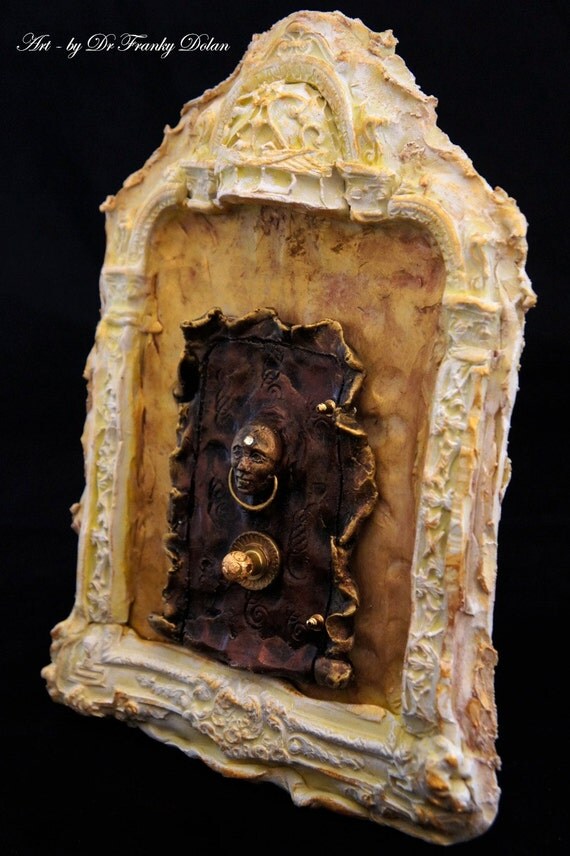 THE ROYAL COLLECTION:
"The Royal Collection" is a limited set of the world's most elite Faerie Doors. With seventeen doors in total, this collection took more than two years for Dr Franky Dolan to complete. Tiny antique bits and pieces, many doors adorning sterling silver, 24 Karat gold and other fine materials. These tiny sculpted treasures are permanently housed in solid wood Shadow boxes, with thick protective glass. The total measurement of this door's shadow box is 9.25 x 11.25 inches, with 2.75 inches depth. These little Fae masterpieces can be hung on a wall, or simply placed on a desktop surface.
THIS DOORWAY, INDIAN SUNRISE:
"Indian Sunrise". A faerie door can be found in any unsuspecting place. As the sun rises, it flows upon the ground like liquid gold. Within the fleeting glitters of light, you might just catch glimpses of the magic Fae. Here we have a door that manifests in the Indian sun as it rises, rises, rises above the great earth. Real gold and Swarovski crystals are sprinkled throughout this ornate wonder; like seeds in a spice field, watch it invigorate your senses. A tiny door knocker holds ancient wisdom of the Gods and Goddesses, to be shared to all inquisitors who are pure of spirit. A true fantasy masterpiece.
Sending Love,
Dr Franky Dolan